Me aro ki te hā o Hineahuone: Designing the New ITP System for Equity for Women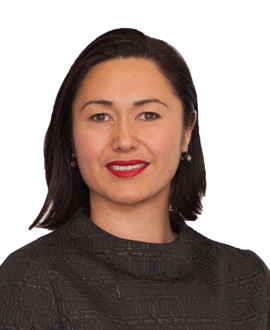 Monday, 09 Mar 2020
By Toi Ohomai Expert: Ana Morrison, Executive Director of Te Haeata - Strategic Partnerships & Māori Success
As we know change brings opportunity.
Minister of Education Chris Hipkins refers to the changes in the vocational education space as 'watershed' in that they intend to create a strong, unified and sustainable system, which is simple to understand and navigate, responds to Aotearoa New Zealand's workforce needs, and is flexible enough to evolve as the world changes.  It has been 30 years since the system was overhauled at such scale, and the reform is timely and much needed.
But what else could this reform offer? How else could we capture the opportunity that change brings to re-design for other outcomes such as diversity, inclusion, equity and uniquely in the Aotearoa New Zealand context – for Te Tiriti o Waitangi?
As a woman in the sector, I find myself wondering: what value-add will the reform have for women learners and staff? Will wāhine Māori learners and staff experience equity and success as wāhine Māori? 
These are questions that we at Toi Ohomai Institute of Technology, also a creation of a government-directed merger in 2016, have asked of ourselves recently. Determined to ensure women's empowerment and equality was front and centre of our new organisation, Toi Ohomai joined the United Nations Women's Empowerment Principles accord in 2018. Since then, we have proudly made incremental progress towards transforming our approaches.  
Public reporting, female leadership, community activation, and diversity training are a few of the activities taken by Toi Ohomai in an effort to reframe our approach and impact.
An even greater opportunity for social transformation exists with the New Zealand Institute of Skills and Training (NZIST)* entity that will be formed as a result of the merger of 16 institutes of technology and polytechnics across Aotearoa New Zealand.  
The new legislation sets clear expectations in relation to equity (NZIST must work towards equity for learners and staff of different genders, ethnicities, cultures and abilities), inclusion (a core principle along with equity) and empowerment (NZIST must empower learners and staff on academic, non-academic and well-being matters). This mega-merger signifies an opportunity for NZIST to transform societal gender relations by activating a gender empowerment approach, such as UNWEP, within its soon to be developed structure and systems.
However, what we have seen in such large change processes, is the voice and influence of marginalised populations are minimised or lost in the change. It is imperative that these significant reforms do not give rise to further injustice or even contemporary Tiriti grievances. Particularly those that have a gender focus, as already identified in the Wai 2700 Mana Wāhine Inquiry regarding education services and outcomes and the prejudice Māori women experience arising from Crown breaches of Te Tiriti o Waitangi. As a country and society, we can ill afford to compound the disparity experienced by all New Zealand women as a result of the reform activities we are entering into.
Minister for Women Julie Genter's clear statement in 2019 that: "we have a responsibility to improve the wellbeing of wāhine Māori, the whānau they lead, and the communities they serve".
Through these education reforms we now have the opportunity to identify structural gender barriers and institutional problems within the current system – and designing for their eradication. Just as the NZIST Charter envisages.
Given the promise by Prime Minister Jacinda Ardern at the United Nations General Assembly in New York in 2018 that: "gender inequality will always be on the agenda", I am hopeful these reforms do just that, and the resulting new system truly pays heed to the dignity of all women. 
 
Read more from our experts on LinkedIn.