New System Needed for Māori Success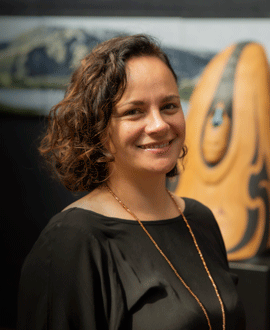 Thursday, 26 Sep 2019
By Toi Ohomai Expert: Kelly-Anne Panapa, Head of Māori Success
Māori success – does this intimidate you? Why should it?
For if Māori succeed, then all New Zealanders will prosper. And, that is the whole premise behind the Māori Success Strategy designed by Toi Ohomai Institute of Technology.
Released earlier this year, the strategy was developed by the institute's Strategic Partnerships and Māori Success team. Its overall goal is to create a space that allows Māori to enjoy success, as Māori.
But an underlying assumption is the system is not geared for their success. We are not saying that Māori can't succeed. We have a growing several notable and ordinary successful Maori outcomes in education.
However, we would argue that success for Māori in our current system occurs despite the system, not because of it. The evidence – since its inception and to this day - shows Māori have not enjoyed equal outcomes of success in education. In fact, the strategy is emphatic – the system is fundamentally flawed! Some would even say broken!
The idea of broken is not a new concept, Māori have been saying it for a while. In fact just earlier this year, former principal of Moerewa School, Keri Milne-Ihimaera, was quoted in the media advocating to get rid of the "broken system" that fails Māori learners. 
"Our Māori kids are inherently capable, it's the system that doesn't work – and yet we just keep doing the same dumb s**t in schools and expect different results."
Keri is no longer the principal of Moerewa School in Northland. Instead, she has been working on her doctoral thesis, in which she focuses on the two-year statutory intervention at the school. The intervention ran from 2012-2014 and came about after the school refused to follow ministry orders to close its senior unit.
In it, Keri says Māori achievement needs to be defined by more than literacy, numeracy or NCEA results. But, according to Keri, change needs to come from the ground up and be supported by those at the top – not the other way around. And this is exactly what we are trying to do at Toi Ohomai through this strategy. 
It doesn't take a rocket scientist to work out that less than 200 years has passed since Māori children were beaten for speaking Te Reo Māori in schools. But the overt racism those generations of Māori students experienced at the hands of our public schooling system has had lasting effects. 
The effects have been experienced by those students directly affected and the generations that followed them. These are still evident today in our schooling and tertiary education system. 
Personal examples of overt, and intentional, racism are less common but implicit biases, both personal and institutional or systemic, are rampant. Whether by the pervasive devaluing of the inclusion of Māori language, culture and knowledges in all aspects of schooling, instead of just at ceremonial occasions. Or by the attitudes of teachers and administrators who are, while well-intentioned, still unable to stretch their view of Māori learners and their whanau past the deficit. 
Our education system does a really good job of reinforcing the point founded by our earliest education policies – that there is limited to no value in being, living or knowing Māori. This is a false reality and it is our responsibility to change this narrative for the future of our nation. 
At the core of our strategy is the principle that we will no longer be satisfied with short changing our Māori learners. We will measure our success by their success and that their success is inevitable when the system is designed to do so. 
This is not a small thing. It will take a lot of time, work, effort and soul searching to unpack how we all have been complicit in supporting a broken system. But we are up for the task and our strategy has been formed to do exactly this.
Read more from our experts on LinkedIn.
Related Subjects:
Kaupapa Māori