Bone Health At Forefront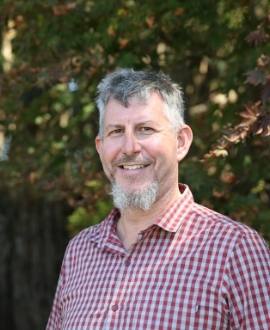 Wednesday, 17 Mar 2021
By Toi Ohomai Expert: Campbell Macgregor, Academic Lead, Health Department
Understanding the inequities of bone health has been a key focus of Toi Ohomai Academic Lead Campbell Macgregor. 
In February last year Campbell was due to go to Minneapolis in the United States to attend the International Society of Clinical Densitometry's (ISCD) 26th annual conference, but the conference was cancelled due to COVID. Ongoing border closures and travel restrictions have forced the conference to be held fully online, of which Campbell is playing a major role.    
As Chair of the ISCDs Continuous Medical Education Council, Campbell will play a crucial role in ensuring the event sessions at the conference comply with the Accreditation Council for Continuing Medical Education's (ACCME) standards, as well as meeting global standards of high-quality education.
Campbell says the ISCD is dedicated to advancing high-quality musculoskeletal health assessments. 
"It is super awesome that I don't have to spend 24 hours flying to get to a conference and can still meet other experts in the field of bone health. Also, being the chair of the continuing medical education credits, I can make sure the quality of the presentations meets the needs of our members and experts that attend this conference." 
Campbell says his interest in bone health stems from the inequity that is apparent between male and female bone health. 
"Bone health (osteoporosis) is considered a female disease, however, if a male is to brake his hip due to poor bone health, he is 37 times more likely to die within the next five years then a male who has not broken their hip."  
He says one of the main challenges for the health industry in regards to bone health is that in New Zealand bone density scans are not funded, whereas in Australia they are and also "being fit, healthy and skinny does not mean you have good bone health". 
Day to day, Campbell is an Academic Lead in the Toi Ohomai health department, a role which he says is hugely varied. 
"Every day is different, with around 18 staff and approximately 800 students coming through the health department every year, life is very busy. However, I am super lucky to work with an awesome team, especially my Senior Academic Staff Members." 
 
Campbell has been part of Toi Ohomai since 2017 and although his background is varied, health is an underlying theme throughout. 
 
"My learning journey started at Central Institute of Technology in Wellington, undertaking a Certificate in Exercise Science. The following year I moved to Dunedin and studied Otago University, gaining a Physical Education degree and a Bachelors in Science (Physiology). 
"At Otago University this is when I also started teaching into first year Medicine. Over the next few years I moved back to Wellington and then to the Hawke's Bay, finally in 2007 ending up in Australia in Brisbane, running health and fitness centres and building $17 million stadiums. 
"In 2012 I moved to a small city in central Queensland and stated my Masters and PhD in Human Performance Science. Continuing with teaching to university students in the subject of Anatomy and Physiology, running research projects and developing allied health degree for Central Queensland University. 
"Lastly, I was lucky enough to secure a role looking at the bone health of older individuals around rural and remote Australia, driving a converted motor home."
 
 Campbell is also a huge supporter of staff and students' research efforts, providing guidance and advice.
"Research helps inform everything we do. Especially in health care and well-being, having evidence to base our practice on is critical to remaining current and important to inform our teaching practice." 
 
Read more from our experts on LinkedIn.