Jacob Moser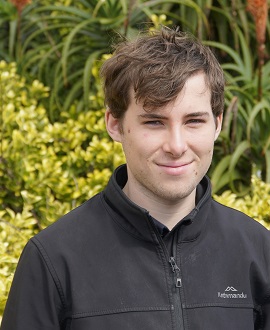 Jacob Moser says he was a 'middle achiever' during his time at Tauranga Boys' College, who has now set his sights on a high-paying engineering career. 
The 19-year-old was selected as one of 20 Toi Ohomai Secondary School Achiever Award winners when he enrolled in his New Zealand Diploma in Engineering (Level 6) electrical course this year. 
He's using the scholarship to cover weekly expenses like food, transport and board, as well as purchasing books and stationery for his course.
Jacob was scrolling through a careers website at school when he was first inspired by the job description for Electrical Engineering Technicians. With a long-term shortage of these technicians forecast for New Zealand, the job prospects are great and the pay rates are high.
Jacob considered heading to university to chase his new career goal, but decided Toi Ohomai would be better and a financially safer option.
"It's close to home, I can drive there, and I can keep in touch with all my friends from school."
The choice gives Jacob the option to look for work at the end of his two-year diploma, or carry on with a degree which he'll be able to cross-credit his diploma into. 
Jacob took physics, chemistry and maths during his college years, but admits the first year of his diploma has been challenging.
"There's a lot of new content that I've never come across before, which makes it interesting. We have to do a lot of theory, but the tutors are really supportive."
His most enjoyable class task has been learning how to use Multisim, a software programme which simulates electrical circuits.
Find out more about this subject