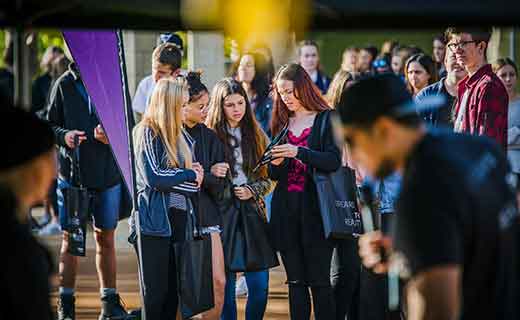 Toi Ohomai Open Day - Tauranga
When: Saturday, 17 Sep 2022, 10.00am - 1.00pm
Duration: 3 hours
Where:

Tauranga

Venue: Windermere Campus
Are you a future student, a parent of a future student or a member of the community that just wants to have a look around?
You'll be able to see what we have on offer with staff showcasing different course options and tutors available for one-on-one discussions to explore your future study possibilities.
We'll also have workshops and campus tours to give you a taste of what life is like at Toi Ohomai, as well as live performances, free food, giveaways, games and so much more.
An event guide will be available closer to the time for more details on activities and times.