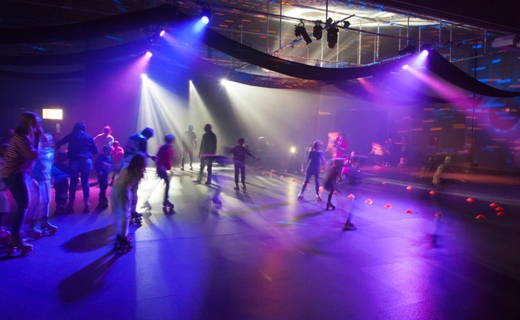 Toi Ohomai Roller Disco
When: Sunday, 14 Jul 2019, 2.00pm
Duration: 8 hours
Where:

Taupō

Venue:

Great Lake Centre Hall
Fun for the whole family as we turn the hall into a roller skating rink! Rent some skates from us, or bring your own and join the action.
2pm – 5pm: 10yrs & under
5pm – 7pm: All ages
7pm – 10pm: 13yrs plus
Admission is $10 for 45 minutes with rented skates or $5 for unlimited skating with your own skates. Session times can be booked and paid for at the event, no prior bookings are taken.
Proudly brought to you by The Taupo Huka Dolls Roller Derby team.
For more details go to: https://www.taupowinterfestival.co.nz/events/toiohomai-roller-disco/