Business Continuity: Rethinking Working and Learning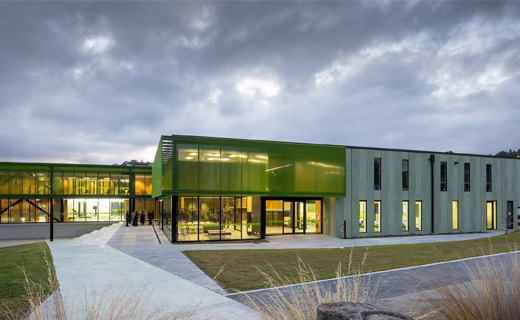 Tuesday, 02 Jun 2020
On Monday 23 March, Toi Ohomai initiated a wholescale change of operations as it shut down its physical campuses to join the nationwide effort to fight the spread of COVID-19.
This presented a particularly challenging situation, as it demanded the Institute rethink its teaching and learning delivery, practices and business support – highlighting an immediate need to shift more aggressively to technology-enhanced and enabled models. There was also a clear need to ensure and maintain staff and student wellness and resilience during these extraordinary times.
Strategic Projects Manager at Toi Ohomai, Dr Clarke Raymond, said the Institute managed to successfully transition its students, staff and stakeholders to a very different way of working, within a short timeframe, through a series of calculated efforts across the business.
"The most important factor in our continuity planning across all COVID-19 alert levels was to minimise the impact of these changes on the ability of our students to complete their studies successfully.
"While a full review of the success of our actions will only be possible later in the year, we have seen our staff and students positively adapt to new ways of teaching, learning and working, through an incredibly fast and large-scale change process."
Student Support Services
The Toi Ohomai value of manaakitanga forms the cornerstone of the campus experience, which means that student wellness, pastoral care and learning support services were important factors to consider when it came to adapting the learning experience for a new, socially isolated world.
The Institute's suite of campus support services were quickly reorganised to ensure students would continue receiving the support they needed, albeit remotely. These services include the campus information centres, student administration, learning support and library services, campus health services, and pastoral services for international students.
Remote Teaching
Almost 90 per cent of Toi Ohomai programmes were able to move to remote delivery within the first two weeks of New Zealand's Alert Level 4.
"Considering we heard about Alert Level 4 at the same time as everyone else, by watching the Prime Minister's livestream, getting almost 200 programmes of learning online in such a short period was a fantastic achievement and is a testament to the expertise and dedication of our staff," says Clarke.
Biweekly teaching continuity meetings ensured the effective design and implementation of the Institute's Teaching Continuity Plan, which enabled teams to troubleshoot issues quickly and efficiently.
"We also worked closely with our Teaching and Learning Team to identify any staff capability gaps or resourcing issues, and addressed these by providing ongoing communication through our internal teaching and learning portal, guides and e-seminars."
Digital Transformation
Back in 2016, Toi Ohomai started a digital transformation journey to implement a range of innovative technologies. This, in turn, helped improve the agility of its operations and created new resources for students and staff, while increasing the conversion rates of potential students to enrolment.
"Our new, improved digital capabilities, which included a consolidated and user-friendly intranet for staff across the region to be able to access the same information, documents and resources, meant we had a solid, modern foundation that bolstered our ability to support staff and students during the lockdown period," says Clarke.
Future-focused
Once the health response and impact of COVID-19 are fully ascertained, organisations like Toi Ohomai will play a key role in enabling, upskilling and reskilling our community to meet the evolving needs of our region's economy.
"We're seeing this challenge as an opportunity to build on the innovative business solutions implemented during the lockdown period.
"We will be a key partner in the regional economic recovery plans following COVID-19. The successes and lessons learnt during this time will set a new standard for the use of technology to teach, work and learn - not just for us, but for the education sector as a whole in New Zealand and globally."
Related content:
Business news articles
,
COVID-19 news articles