Toi Ohomai Chair Recognised in Queen's Birthday Honours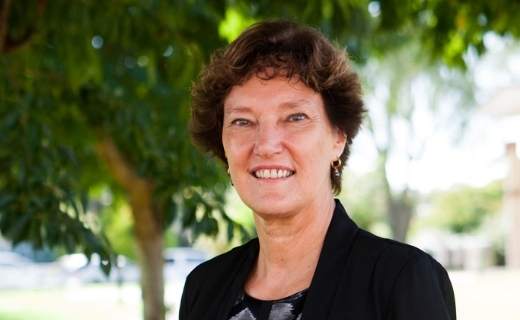 Wednesday, 09 Jun 2021
Toi Ohomai Institute of Technology Board of Directors Chairperson, Cathy Cooney, was recently named as a Member of the New Zealand Order of Merit for her commitment and dedication to health and the community.
As a dedicated advocate for student success, Cathy has had an extensive and impressive career spanning the health and education sector, from working as a registered nurse and midwife to running the district health board. 
Cathy learnt that she would be receiving the honour in early April and while it was difficult to keep the news a secret, she felt privileged for the recognition that she owes in part to the support of her family. 
"To be named and recognised for such a prestigious honour was a humbling experience that made me reflective of my career, which was possible through passion, hard work and support from those around me. This is especially poignant as I thought how proud my late husband Ray and my parents, who both passed away many years ago, would be." 
Cathy became the chair of the Toi Ohomai Council, now Board of Directors, in 2016 and enjoys encouraging the next generation of future leaders by promoting a learning culture within teams and organisations.  
"It's important to actively seek opportunities to encourage people to engage in learning, both to achieve the required foundational qualifications they need and then for on-going professional growth and development. I'm privileged to have the opportunity to be a coach and mentor for aspiring leaders, and for people who are at senior manager and chief executive levels in both public sector and Not-For-Profit and NGOs (Non-Government Organisations)."
Cathy was Rotorua Lakes District Health Board chief executive from 2001 to 2012 overseeing the redevelopment of the Rotorua and Taupō hospitals. She also chaired the National Health Workforce Group, has been involved in the Rotorua District Presbyterian Church and is a Justice of the Peace.
Toi Ohomai Board of Directors Deputy Chair Ripeka Evans says Cathy continues to give back to the community in a key leadership position and plays a vital role in a once-in-a-lifetime generational transformation of vocational education. 
"Cathy's experience of leading through successful change is particularly important while Toi Ohomai, as part of the vocational education sector, undergoes a major transformation as a subsidiary of Te Pūkenga - the New Zealand Institute of Skills and Technology." 
Toi Ohomai Chief Executive Leon Fourie says Cathy proudly embodies the Institute of Technology values of Whanaungatanga, Kotahitanga, Manaakitanga and Toitūtanga.  
"Cathy is an inspirational and intelligent leader and her passion for community shines across everything she does. We are hugely proud of her recognition as we too understand the impact of her work and the way she makes a positive and uplifting difference in people's lives." 
After her substantial contribution to both the health and community sector, Cathy credits preparation and planning as the key to her success. 
"It is critical to prepare yourself well for the roles you aspire to and so education is the key to success in your chosen field. Have an inquiring mind, be diligent and committed, seek to be the best person and employee you can and once you start a role or a project ensure you see it through as this is essential for building your reputation and credibility." 
She says people need to be courageous and take opportunities when they present themselves, "even if it means pushing yourself outside your comfort zone".
"Have a general career plan, but ensure you keep some flexibility so you can respond to new ideas and opportunities when they pop up."  
Her advice for current or future students is to be clear about what they are trying to achieve. 
"Try and pursue those qualifications and careers that excite you and resonate with your deep inner being and values. Find something that makes you excited to get up in the morning and through which you know that you are contributing positively to your whānau and to your community. 
"Always remember that everything you study and learn whether on job, on campus or on-line is of value and is building your knowledge, your character, your confidence and your resilience which are all very important attributes for life."