Toi Ohomai Supportive of RoVE Proposals Going in to Consultation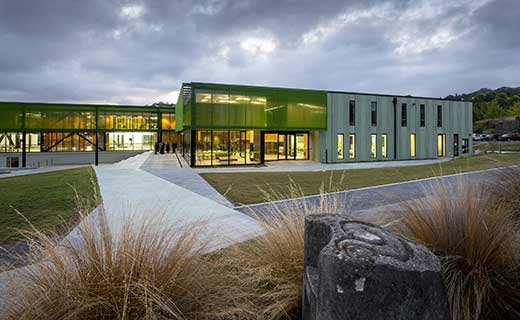 Friday, 15 Mar 2019
Toi Ohomai Institute of Technology is encouraging people to have a say on the proposals for vocational education announced by the Government last month.
Known as the Reform of Vocational Education (RoVE), the proposals seek to improve the vocational education system in New Zealand and, in turn, improve student experience and learning outcomes. One of the three main proposals is to merge New Zealand's 16 polytechnics under a single organisation called the New Zealand Institute of Skills and Technology.
The Ministry's RoVE team will be in Rotorua on Tuesday 19 March to consult with Toi Ohomai management, staff, students, as well as stakeholders and the public. 
Toi Ohomai Chief Executive Dr Leon Fourie said he encouraged anyone who wanted to comment on the proposals to attend the meetings to share their views.
"It's important the RoVE team hear from our region about what's important to us in the Bay of Plenty, because those comments will help to inform the Government's final design of the vocational education sector."
Dr Fourie said while Toi Ohomai supports the three main RoVE proposals, in principle, a key outcome will be the detail around regional autonomy.
"We're committed to improved regional outcomes that benefit our learners, our industries and our communities and want to make absolutely sure a new system is flexible and agile enough to respond quickly to regional needs. That will require an appropriate balance of central and regional decision-making."
As well as pushing for clear vertical differentiation of decision rights between NZIST and regions/campuses, Dr Fourie said other key themes in Toi Ohomai submission to RoVE will include the need to protect and promote development of specialised regional niche areas, the growth of regional partnerships and relationships, the value of regional branding and identity, the future role of iwi as partner, and the impact of potential changes on staff morale and retention.
"We believe the proposal to merge all 16 ITPs under a single entity is a big call with significant implications for our sector, however we welcome the opportunity to make some really effective changes in the sector to improve student experience and learning outcomes," he said. "Having been through a recent merger process ourselves, we're in an excellent position to provide substantive input on how the new system could operate as efficiently as possible for our region."
Consultation Details:
A public consultation session will be held from 5pm to 7pm on Tuesday 19 March at Mokoia Campus (L Block), Mokoia Drive, Rotorua.
 
Related content:
Chief Executive RoVE statements
,
RoVE / Te Pūkenga news articles