Brian Miller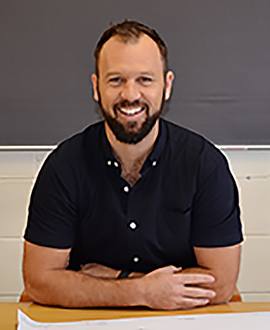 Finding a Perfect Balance with Flexibility
Brian Miller enjoys being on the cutting edge of construction. He has just completed the New Zealand Diploma in Construction (Construction Management Strand) (Level 6) to complement the work experience he already has as a site manager for Fletcher Construction.
"I'd tried to do the course three years earlier with a different provider but they just send you the info pack and you sit on it. That's why I decided to do it properly and be part of a class and have deadlines. I wanted to get the most out of it."
Since completing the Diploma, Brian says he has noticed a significant lift in confidence.
"The construction management diploma showed me the skills you need to run a large project are based around information and people management. Those are very transferable skills to almost anything really."
Brian says he enjoyed the interesting mix of students and the benefits from the tutor's site-based knowledge.
"You can tell if someone is up there teaching you from a book or from experience. You could tell they'd been there and done it."
He was also able to experience the institute's online study option, beaming in virtually to lectures when family commitments meant he couldn't physically attend class.
"I was sceptical at first about the online study thing but was really surprised at how easy it was. You can keep up with what's on the whiteboard, you can talk, text and see everyone, and your classmates can see your face on screen. I really felt like part of the class."
Keen to take his studies even further, Brian is now enrolled on the New Zealand Diploma in Construction (Quantity Surveying Strand) (Level 6). He has also been nominated by the institute to take part in the Arch Eng Build competition in Auckland in July which brings together architecture, engineering and construction management students from around New Zealand.
"It was a great feeling to be put forward for this competition. When I started the construction management course I decided to commit to it and give it everything I could. To have that recognised is a great feeling."
Find out more about this subject