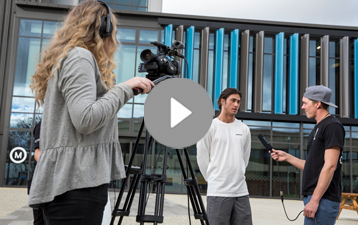 If you're thinking about a career in media, our media studies course is the perfect place to start.
The course covers a range of topics including filming, social media, podcasting, starting a YouTube channel, creating a website and content creation. 
You'll learn to collaborate and create engaging interactive content across a range of platforms. 
Our tutors have years of experience and offer you a hands-on approach to your learning. They'll show you how to create engaging content, using the latest equipment and software. 
Because you'll build connections in the industry, you'll be better prepared for work in the real world once you graduate.
Want to advance your skills in this diverse field? Study media!
If you're interested in a part-time or short course, or something you're not seeing listed here please contact our International team.
To see the information for New Zealand students change your location using the button at the top right of the screen.
Showing 1 to 1 results