Summer School
Make the most of your summer. Take a free course and learn something new!
Whether you're interested in crafting beautiful fingernails, jewellery or garments, creating art or photographs, designing interiors or computer games, or serving up mouth-watering food and awesome coffee, this guide features almost 30 free short courses to choose from.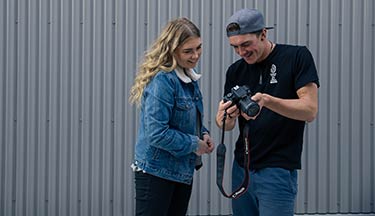 Join us for your learning journey and let's discover your true potential!
Café and Barista Service

Introduction to Professional Cookery
Note: If you enrol and successfully complete both the Café and Barista Service and Introduction to Professional Cookery courses you will be awarded with a Short Award in Applied Vocational Skills.