Secondary School Services
Our Education Pathways team are here to help secondary students, teaching staff and careers advisors find out more about tertiary education, career opportunities and the study options available at Toi Ohomai | Te Pūkenga.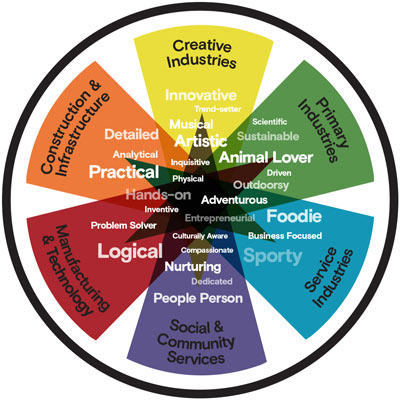 Our team offers a range of services, all designed to make study decisions easier and offer more confidence for secondary students and their supporters. 
Campus Tours
Our team is happy to show you around any of the Toi Ohomai | Te Pūkenga campuses. Please email our Student Experience team to make a time.
Open Day
Open Day is a chance for secondary school students from all over the region to join us on campus for a day packed with activities and short introductions to our courses.
Read more about Toi Ohomai | Te Pūkenga Open Day
School Visits and Communications
Our Education Pathways Specialists are available for talks and presentations at secondary schools throughout the region. To arrange a visit please get in touch with our specialists directly:
Tauranga: email Nathan Stewart 
Rotorua: email Bipul Das
Whakatāne: email Dheane Allison
Tokoroa: email Maree Kendrick
Taupō: email Bipul Das
We have a quarterly secondary schools newsletter called Rerenga.
Student for a Day Programme
The ultimate 'try it out' option. Student for a Day enables students to attend Toi Ohomai | Te Pūkenga as if they were a student, to give them a true taste of what it's like here, and to work out whether the study options they're considering are right for them. 
Student for a Day Registration
Trades Academy
Trades Academy/Future Academy, students attend courses at Toi Ohomai | Te Pūkenga each week to gain credits which contribute to NCEA, as well as a Vocational Pathway Endorsement award.
Who can I contact about Trades Academy?
For any questions please contact [email protected]
View the full list of courses on offer or read our latest story.
Vocational Pathway Information
View all our courses sorted by vocational pathway.
---
Frequently Asked Questions
You might also be interested in our frequently asked questions by parents and advisors
Publications for Careers Advisors
We have a range of booklets, posters, and publications to help secondary school students with the next step in their learning journey. To order, please complete the publications order form.
Contact information
Student for a Day (Main)
Trades Academy