Emma Siviter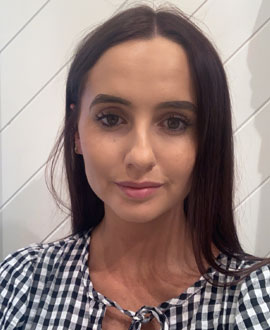 Emma Siviter loves the fast-paced and constantly evolving world of marketing. 
She landed a role as a Social Media Coordinator after studying the New Zealand Diploma in Business (Marketing) at Toi Ohomai Institute of Technology and hasn't looked back. 
"I had previously started studying elsewhere for a degree I quickly found I had no passion for. This scared me off studying for a few years as I did not want to go back into studying until I knew for sure that it was something I wanted to do." 
Emma's mother had worked in marketing for several years and says the industry had resonated with her. 
"I knew I had a passion for marketing. It always intrigued me and I knew it was something that will always be needed in business. This is where doing a one-year diploma with Toi Ohomai came in."
Emma chose to study at Toi Ohomai because of the hands-on nature of the course and says the support she received was second-to-none especially when a personal tragedy hit.
"Unfortunately, during my studies my brother passed away unexpectedly, however the support I received during this time was something I will always be grateful for. My tutor not only made sure I was personally ok and still happy to continue my study but also ensured I had all the support I needed both from Toi Ohomai but also from my peers. This support meant I not only passed the paper but also with great results too."
She says aspects of the course have given her the knowledge and confidence to work successfully in the industry.
"Brand Management and Buyer Behaviour definitely resonated with me most, hence my career pathway now. Really understanding the brand, who they are, the personality of that brand and what direction they are wanting to go is paramount when implementing a marketing campaign.
"A great marketer should always be one step ahead and know exactly how their target audience will react to their campaign."
In Emma's role as a Social Media Coordinator she says no two days are the same. She deals with everything from managing social media accounts, to planning campaigns, organising content or working on photo and video shoots. 
"Some days I might be working on branding, traffic, or tactical ads. It's all very different each day which means nothing is ever boring in the office."
Skills learned during her studies have helped Emma transition into the working world. 
"Working fast, and under pressure has been a huge one for me. I've even had to learn to slow down and not work so fast since entering the working world. Studying of course is such a great way to really understand the field but entering the workforce gives you hands-on experience unlike no other."
Although she finds the marketing industry exciting, Emma says the changes in technology can be challenging. 
"I think the biggest challenges, particularly in my field of social media, is the rapidly changing platforms we use daily. It really makes you realise how vulnerable and reliant our jobs are on online platforms. With these platforms changing and evolving constantly, we need to ensure we are keeping up with these changes and are adaptable to almost anything."
Despite the challenges Emma has her sights set firmly on a successful career in marketing and is putting in the hard yards to get to where she wants to be. 
"I'm a person who constantly strives to better myself, therefore I'd love to see myself working for a big brand doing wider marketing campaigns. Working alongside amazing and knowledgeable people in the profession and continuously learning from them."
 
Find out more about this subject