Darcell Apelu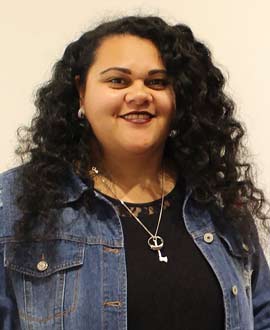 Tutor
Faculty of Business, Design and Service Industries
Darcell teaches visual arts, moving image, collaborative projects and cultural theory at Toi Ohomai.
She has a keen interest in exploring identity in relation to legacy and storytelling, and ideas around how the body operates in social and cultural contexts.
Apart from being a creative and teaching, Darcell is passionate about woodchopping and timbersports, which has significantly influenced her creative research and practice. Darcell currently holds the title of NZ Women's Sthil Woodchopping Champion.
Awards:
John Fries Award Nominee (Oceania), 2015
Institute of Public Art Nomination (International), 2017
Inaugural recipient Lafaiki Artist in Residence (Niue), 2018
Inaugural recipient Yorkshire Sculpture Park (UK), Artist in Residence 2019
Media:
Visit my website darcellapelu.com to view some of my work.