Multiculturalism in New Zealand Tertiary Education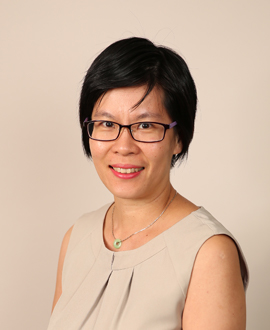 Tuesday, 30 Jun 2020
By Toi Ohomai Expert: Ada Chen, International Services Manager
If there's one buzzword for New Zealand tertiary education, I'd say it's diversity. 
Like the country itself, the tertiary education sector enjoys a fully multicultural demographic. Visit any of our campuses and you'll see and hear this diversity in languages spoken, clothing worn, and foods shared.
Diversity has been one of my favourite aspects working in the education sector. I spent my early career in international trade, which gave me a taste of working with people from different cultures and backgrounds. However, I never had the opportunity to work as closely with such a diverse group of people as I have in my role as International Services Manager at Toi Ohomai. 
I initially joined Toi Ohomai 20 years ago as a student, where I was privileged to experience the energy and vibrance of a multicultural student body first-hand. 
As an international student myself, I found New Zealand warm and welcoming, and fellow students were keen to learn from different cultural norms, languages and experiences. 
The Centre for Applied Cross-Cultural Research (CACR) has also consistently found New Zealanders to be open and accepting of other cultures, with 82% of New Zealanders agreeing immigrants should maintain their original culture while also adopting New Zealand culture.
Benefits of a Diverse Multicultural Community 
Multiculturalism provides a wide range of benefits for our students. In tertiary education, and especially in our hands-on learning environment, there's a strong focus on exchange of ideas. We encourage students to learn from different perspectives and viewpoints. A diverse multicultural environment immediately enables this, starting from their very first class. 
A survey published by the Journal of International Students found graduates who study at diverse institutes of learning have "the ability to question their beliefs and values; acquire new skills and knowledge independently; formulate creative ideas; integrate ideas and information; achieve quantitative abilities; understand the role of science and technology in society; and gain in-depth knowledge in a specific field." At Toi Ohomai, we see these abilities in in action each day. 
We're lucky having more than 50 nationalities on our campuses, so students don't need to travel to open their minds and expand their worldview – they can simply have a conversation with their classmates. 
A multicultural perspective becomes even more beneficial in the workplace, especially for us as educators. We help students prepare for their futures, so we need to act as role models. 
Seeing and experiencing multicultural diversity provides benefits beyond the lecture hall, campus or halls of residence. It will filter through to working relationships, especially in a multicultural society like New Zealand, and equip students with emotional skills like empathy, kindness and tolerance. 
Students of today will be leaders, healthcare workers and politicians of tomorrow, and their learning environment will directly influence how they behave and shape our society.
Read more from our experts on LinkedIn.