Steps Towards Sustainability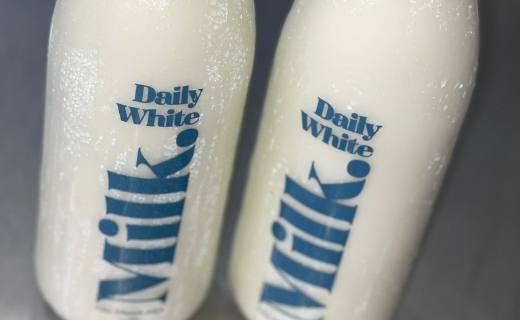 Wednesday, 23 Feb 2022
The Melting Pot Café at our Mokoia Campus is taking another step forward in its sustainability journey by introducing milk in glass swappa bottles. 
The Melting Pot initially banned plastic straws and single-use takeaway cups, and they've now teamed up with Hamurana-based Volcanic Creamery to reduce the single-use milk bottles currently being used at our Mokoia Campus. 
Changes will also be seen in the café from March, where a keg system will be installed, providing fresh milk on tap and reducing the need for bottled milk. 
In doing so, we'll prevent an average of 140 single-use milk bottles per week from going to landfill and recycling centres. That's more than 7000 bottles per year.
Melting Pot Cafe services manager Kere Cassidy says the cafe's goal has always been to be more sustainable.
"Being an institution teaching the next generation of workers, we can be their example of how we can run a cafe more sustainably."
The Facilities Team also keep pushing the envelope when it comes to sustainability. Their latest initiative has seen them contract out maintenance of the lawns on our Windermere Campus to Girls on Grass (GOG). 
From the end of February, they'll be implementing, in partnership with Husqvarna, 100 per cent efficient battery-operated auto-mowers. This is a massive cost-saving and environmentally-conscious win!
The 12 auto mowers (robots) will take care of about 70 per cent of the campus lawns – the remaining 30 per cent will involve hand mowing, blade edging and weed eating.
There has been no loss of jobs by engaging the services of auto mowers – there will still be one person overseeing the lawns at Windermere, but different tools and mowing techniques will now be used. Like everything our Facilities Team takes on, this initiative is quite impressive and will make our Windermere Campus the largest commercial site serviced by auto mowers in New Zealand. 
About Auto Mowers
Besides looking pretty high-tech, the Husqvarna auto mowers also:
•    reduce harmful fumes 
•    are 100 per cent electric and almost silent; there will be no noise interruption to staff and students, very different to the petrol ride-on noise levels
•    reduce the need to treat green waste, as all clippings are returned to the ground providing natural feed to the soil daily
•    mows for about two hours, then return to a charging station for a 30 minutes charge before starting a two-hour cycle again
•    ensures grass stays permanently shorter than normal, which means that plant allergens are more contained and improving the environment for those suffering from allergies and hayfever
The mowers are equipped with sensors, which means that they reverse and choose another direction when running into 'objects' such as wheels, people or pets. If it does collide, the contact is very light and unlikely to cause any damage.
The installation includes several theft protection systems, including a GPS tracker, and mowers will only be operated by an approved crew. If there is any theft attempt, the sensors will trigger an automatic stop and audio alarm.  
"We're excited to have GOG on board this new initiative and look forward to implementing this exciting new tool," says Lizzie Reinecke, Windermere Campus Services Manager.