Toi Ohomai Creates New Partnership With Pharos University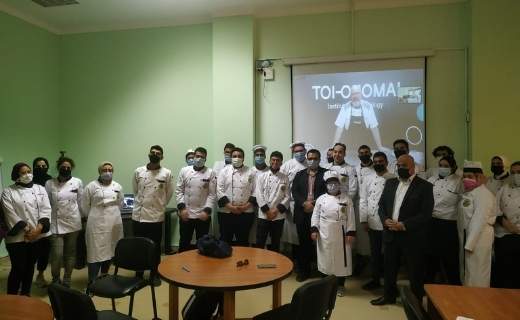 Thursday, 15 Jul 2021
Toi Ohomai Institute of Technology is embracing technology in education and has forged a new agreement with Pharos University in Alexandria, Egypt.
The new memorandum of understanding (MOU) with Pharos University was borne out of an online collaboration with a Toi Ohomai bakery tutor. 
Noel Remacle was contacted by a tutor at the Egyptian university after she saw videos of his work online. Noel then hosted an online patisserie workshop for students at Pharos University. 
This sparked conversations about future possibilities of working together. 
 
The MOU will see the partnership to continue with ongoing collaboration between Toi Ohomai and Pharos University. 
 
Toi Ohomai chief executive Leon Fourie says partnerships like this enables knowledge sharing and fosters valuable industry connections.
 
"It provides students with the opportunity to learn from others, while developing diverse employability skills and capabilities."
Toi Ohomai Head of International Peter Richardson says benefits of the agreement include sharing resources and knowledge, brand recognition overseas, and joint research opportunities.
 
Related content:
Industry experience news articles