Ben Wilcock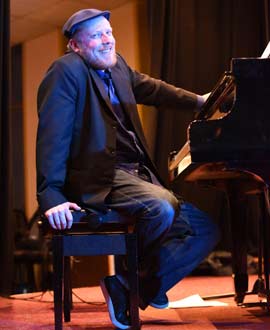 Tutor
Faculty of Business, Design and Service Industries
"I'm lucky to be able to teach in an area I'm very passionate about – music," says Toi Ohomai creative tutor, Ben Wilcock.
Ben holds a bachelor's in Music and his work as a composer and performer has appeared on more than 30 albums.  
He also co-founded Thick Records NZ and performed at a number of big music festivals around the world, including the Edinburgh Jazz Festival, Glastonbury, Sydney Arts Festival and Java Jazz Festival.
Apart from teaching, he's managed to stay active in the music industry and has curated Hot Club de Kiwi at Wellington Jazz Festival for the past five years, as well as being a pianist for Bella Kalolo, Aaradnha, Louis Baker and US blues musician Chris Cain.  
When he's not making music, Ben loves reading Sci-Fi books and history.