Robert Flores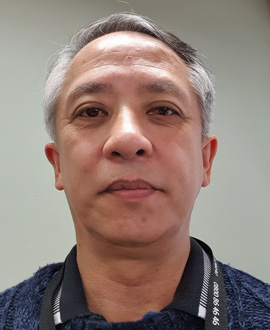 Senior Computing Lecturer
Faculty of Business, Design and Service Industries
Robert teaches computing and IT courses at Toi Ohomai, skilled in Wide Area Network (WAN), Local Area Network (LAN), Internet Protocol Suite (TCP/IP), Voice over IP (VoIP) and Network Management
His goal is to ensure graduates are prepared for a wealth of opportunities in the information technology sector once they leave Toi Ohomai.
He previously led the IT department at Saint Louis University, in the Philippines, after earning qualifications there and holds a Master of Science in Information Technology and a Bachelor of Science in Electronics and Communications Engineering.    
In his spare time, Robert develops software and build electronics and computer projects.