Toi Ohomai Tutor Takes Top Honours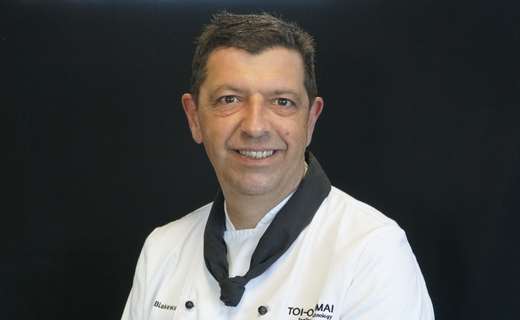 Tuesday, 05 Jul 2022
Toi Ohomai culinary arts tutor Peter Blakeway has been recognised as one of the industry's best. 
Peter took out the Supreme Individual Award at the recent Bay of Plenty Hospitality Awards. The win came as a shock to Peter as he wasn't aware he had even been nominated. 
The Supreme Award is presented to an individual who has been influential and has made a significant contribution to the hospitality industry. They are recognised for their pioneering spirit, energy, resourcefulness, and commitment to the hospitality industry.
The Bay Hospitality Awards are presented by the Restaurant Association of New Zealand, with the support of lead sponsor Steve Bird Wines, the awards acknowledge the outstanding hospitality professionals and businesses that are making a positive impact on the local cafe, dining and drinking scene.
The judges said Peter's passion for the industry was matched by his desire to inspire people into a long and successful career in hospitality.
"He is teaching the next generation of chefs to love the industry and teaching them how to use their transferable skill to lead them from the kitchen into other paths within the industry."
They said Peter was credited with changing the face of the Tauranga central city with the launch of his Deli on Devonport and Plenti Cook School back in 2004, judges said.
"He now consults with a variety of businesses across the Bay of Plenty to help them succeed and achieve results to grow their businesses."
Peter says he was shocked and surprised to hear his name being called as the recipient of the Supreme Individual Award.
"I was there to present an award, not receive one." 
He says he felt humbled as the award he presented, the Toi Ohomai Emerging Chef Award, went to Rhys Mortimer from Fife Lane, who is a current Toi Ohomai student.
Peter says he loves being part of the hospitality industry and he is blown away by the passionate and innovative people working in the sector in Tauranga. 
"Tauranga is the new foodie destination in New Zealand. We have some amazing offerings here with great chefs and great restaurants."
Related content:
Hospitality news articles