Ankur Sabharwal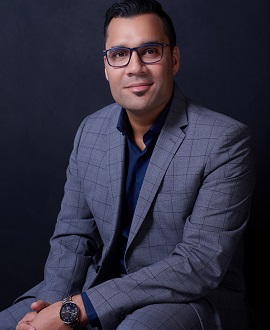 Building on Years of Experience
Ankur started his journey into immigration advisory after years of working at management level in various blue-chip companies across New Zealand. His experience stretched across different industries and regions, and he had built a wealth of leadership and legal skills and knowledge in his career.  
In 2016, Ankur enrolled for the online Graduate Diploma in New Zealand Immigration Advice (Level 7). 
"The course was 100% online, which allowed me to still work, as well as giving us an opportunity to connect with students around the world. Even though we didn't have contact sessions, I still found the tutors to have been very supportive and engaging. 
"We had access to digital and social media forums where we could ask thought-provoking questions, which were answered promptly by our tutors." 
Ankur credits this highly engaging environment for building students' confidence and providing them with valuable insights from trained industry professionals. 
"By the end of the course, I was able to start my own immigration practice and lodge visa applications for clients from various cultural backgrounds, while maintaining a very high success rate."
Ankur is currently the Managing Director at his immigration advisory, Visa Matters Limited. 
Find out more about this subject