Managing your Login Account at Toi Ohomai
Toi Ohomai has introduced new services to help you manage your account both on and off campus.
To make best use of this it's essential you register a backup email and/or mobile number we can use should you forget your password.
Registering for Password Reset Portal
Open the web browser on your device and go to the password reset registration page.
Enter your username and your current password.
Select to either register a non Toi Ohomai email address or your mobile number. For even better options to recover your login details register both!

If you add an email address you will receive an email so you can confirm the email address is correct
If you and a mobile number you will receive a text code you will need to enter to confirm your mobile number.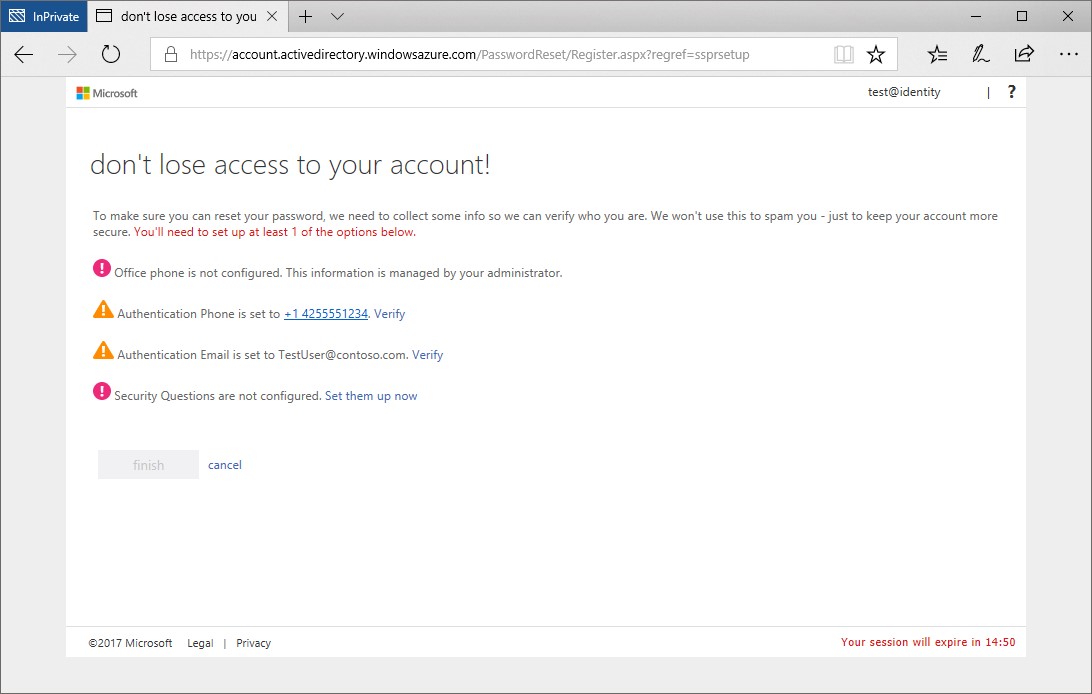 Forgotten your password
When accessing any of our online systems that require a login (Moodle, Office 365, The Hub) at the login page select the 'Forgot your Password' link
Enter your username (in email address format either @student.toiohomai.ac.nz for students and @toiohomai.ac.nz for staff)
Select the method you want to use to confirm who you are:

Text my mobile phone – you will be texted a code to enter to confirm it is you
Call my mobile phone – an automated system will call you and speak the code you need to enter
Email – you will receive an email to the email address you registered to confirm it is you

Choose a new password. Note the system will let you know if your password is weak and ask you to select another password.