BIOL5011 Marine Botany (Level 5) (15 credits)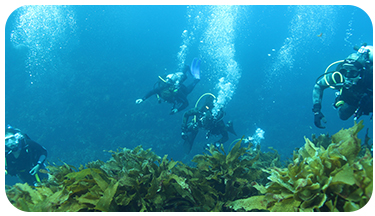 The aim of this paper is to give students the opportunity to apply their understanding of the biology, physiology, ecology and the identification and classification of marine autotrophs. 
You'll examine the biology and ecology of marine plants in detail. How do they reproduce? What adaptations do they have to survive in a variety of different environments? Why are they an important component of the marine environment? What potential do they have to assist as a sustainable food source or provide potential medical uses?
Content includes:
Algal biology and ecology
Marine autotrophs 
Life cycles, osmosis photosynthesis
Evolution and classification of autotrophs 
Identification of crucial New Zealand marine/coastal autotrophs
Scientific writing and communication
Common names – English and Te Reo Māori
Sustainability and marine botany