Get prepared for a future in the financial world. Our accounting courses will provide you with the skills you need to get a head start. 
You will study accounting principles and learn about the importance of accounting in everyday business. Study a Diploma in Business (Accounting Strand) and pathway into a Bachelor of Accounting. Or start with the Bachelors degree and study to become a qualified accountant. This qualification is accredited by Chartered Accountants Australia and New Zealand (CAANZ) as well as CPA Australia.
Our accounting courses will help to build your confidence through work connections with local businesses. Study accounting and begin your journey towards a rewarding career in finance. 
 
If you're interested in a part-time or short course, or something you're not seeing listed here please contact our International team.
To see the information for New Zealand students change your location using the button at the top right of the screen.
Showing 1 to 3 results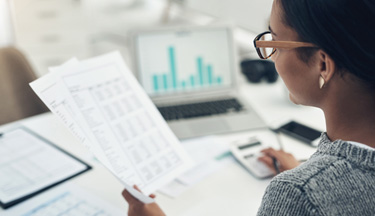 Bachelor of Accounting
Related Subjects: